Delivery is INSTANT, no waiting and no delay time. it means that you can download the files IMMEDIATELY once payment is done.
Quantum Physics of Atoms, Molecules, Solids, Nuclei, and Particles

Author(s) : Robert Eisberg , Robert Resnick

This product include two files. One is in Persian language. Another is in English language.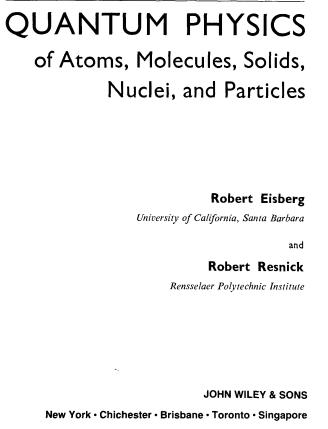 File Specification for Persian language
| | |
| --- | --- |
| Extension | PDF |
| Pages | 478 |
| Size | 12.1 MB |
File Specification for English language
| | |
| --- | --- |
| Extension | PDF |
| Pages | 808 |
| Size | 31.2 MB |
*

*

*